Double the Spiral, Double the Benefits
March 23, 2020
1.22 Thousand
Chesterton 150™ Cartridge seal and Version D SpiralTrac lasting over 5 years in customer's FAN pump. Industry: Pulp & Paper

Application Info & Challenge
Paper Plant, FAN Pump
Product: paper with 3% solids, 20° C temperature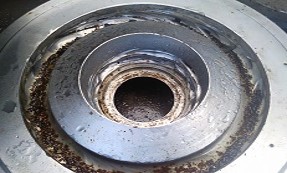 There is a mixture of solids (pulp, sand etc.) in the product, which is highly abrasive and corrosive. Due to the flow of solids into the gland, there is great wear on the metal parts of the pump (shaft, sleeve, impeller and the mechanical seal). Customer previous solution: Component Seal 75mm SSC/SSC FKM. This solution cost 500 € and lasted 30 days on average!
Reason of initial failures: wear from solids!
Solution & Results
Chesterton 150™ 75 MM SSC/SSC FKM cartridge single seal
SpiralTrac™ Version D Type I, 17-4PH
Customer asked Chesterton for support. Chesterton responded with a complete solution of the 150 seal installed in conjunction with the SpiralTrac Environmental Controller.
The Version D SpiralTrac has a unique double spiral design, which helps centrifuge and move solids with a lower specific gravity towards the bottom of the seal cavity, away from the seal faces. Typically used in fibrous applications like wastewater, corn mash, or in this case, pulp. The 17-4PH material has excellent wear resistance, mainly used in the toughest slurry applications. The pump was assembled in March 2013 and it lasted almost 5 years (Jan 2018) before being replaced on scheduled rebuild of equipment. The customer standardized eight critical pumps, mixers, pulp sieves with same solution.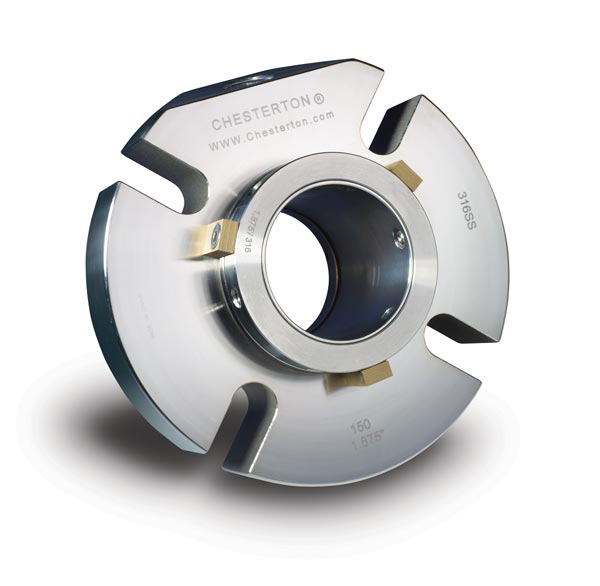 Return of Investment
Previous Solution:
TOTAL COST (per month): 500 € (seal) + 100 € (wear ring for backplate)
TOTAL COST (per year): 7,200 €
Chesterton Solution:
Chesterton MS and SpiralTrac: 2,500 €
Total savings on sealing equipment alone: 32,300 €
For more information please send an email to us at support@enviroseal.ca. We hope to hear from you!